Dream interpretation About snakes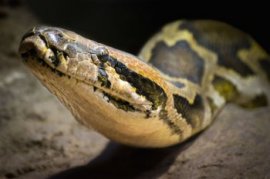 When you dream about snakes, chances are that the meaning of what you just dreamed about is related to challenging issues and feelings that you're facing in your daily life.
According to Freud's classic dream interpretation theory, a snake featured in a dream represents a phallic symbol that could relate to a male figure, male energy or how you experience your sexuality. Interpreting what your dream about snakes means does not stop there however. To fully understand its meaning, you need to look deeper into the interpretation of this rich symbol.
What Does it Mean to Dream about Snakes?
To get start interpreting what dreaming about snakes means, here are the most common meanings associated with snakes in dreams:
A snake is a symbol of the unconscious
Snakes or serpents indicate you're in the process of healing and resolving issues
The snake is a symbol for an untamed part of yourself or an untapped resource
Snakes could represent your intuition or spiritual aspects of yourself; your instinctual drive, what moves you from the depths of your soul
Snakes or serpents tend to show up in dreams in times of transition and transformation
From the classic Freudian perspective, a snake or serpent is a phallic symbol
Generally, a snake featured in a dream means that you're dealing with a difficult situation or unsettling emotions in your waking life. On the positive side of this dream analysis, dreaming of snakes could also mean that healing and transformation are taking place. Don't want to do it alone? Do you want a dream interpretation? The best way to get answers now is by chatting with a live psychic. Oranum is the largest community of spiritual counselors and we highly recommend their services. Click here to chat live now for free.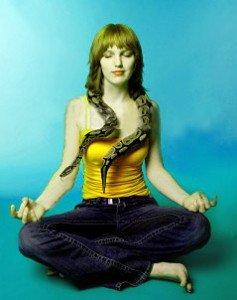 A snake can appear in your dreams as an animal spirit guide or animal totem, bringing guidance about life direction and healing opportunities. > Get more information about the snake as a spirit animal
Dream Interpretation Tools
What people say about this book:
"Tony Crisp, a dream therapist, shares with you his knowledge based on 22 years of research. Crisp offers you useful techniques for processing your dreams quickly and easily. … He has included the terminology about key concepts in the field of sleep and dreaming, such as archetypes, anxiety dreams, the collective unconscious, ESP in dreams, lucid dreaming and out of body experiences."
3 Keys to decode the meaning of your snake dream:
Look at general dream meanings.
Translate the elements of your dream into meaningful dream interpretation clues.
Connect the content of your dream with your daily life.
If you know how to interpret your dream, you may discover ways to resolve these issues and encourage your personal growth. Like the snake that strikes when it feels threatened, the presence of the serpent in your sleep symbolizes a wake up call to look at fears about your own feelings or a threatening situation in your waking life.
Go further with the interpretation of your Snake Dream
If you feel fear when you see the snake in your dream, it indicates that you are having difficulties facing the unknown or uncertainty in your life.
When the presence of the snake in your dream is neutral or friendly, it suggests that you are dealing with fears or concerns with assurance. It is an indicator that healing is taking place.
If you're dreaming of a wild snake, it may denote negative aspects associated with the animal, such as worries, fears or concerns about something that going out of control.
If you're dreaming of a pet snake, it could relate to an opportunity for healing or positive changes in your life.
When you are fighting with a snake, it means that you are resisting a change or struggling with a decision or feelings in your waking life. It may represent a power struggle in your intimate relationship or at work.
Being chased by a snake means that you are facing an intimidating situation in your life that is haunting you. Emotions that you have not dealt with are coming back at you.
Source: www.snakedreams.org